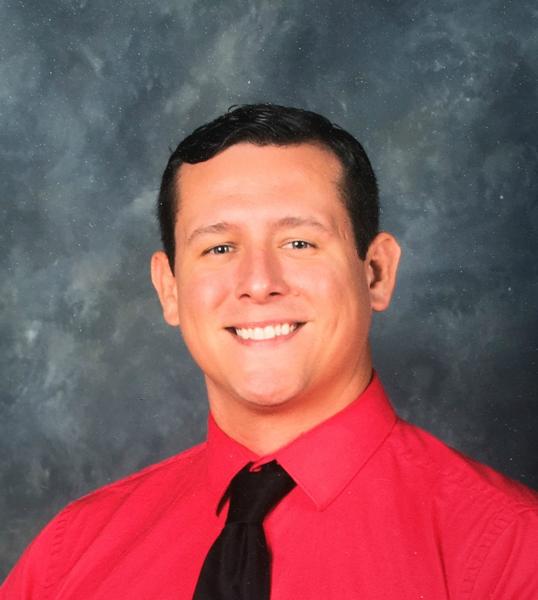 Congratulations to Mr. Jeffery!
Blountstown High School is proud to announce Joshua Jeffery as Calhoun County Teacher of the Year. Mr. Jeffery was first awarded Blountstown High School Teacher of the Year and went on to receive further recognition with the county. Please join us in congratulating him for these outstanding achievements!
When we asked Mr. Jeffery why he teaches, he responded:


Coming out of high school and entering college, education was not my first choice in a career field. Throughout my high school years, I was told by multiple teachers and other people in my community to never become a teacher because they are underpaid or don't make enough money for what they do. Being a young, impressionable man, I took this to heart and decided to enter a career of medicine because it would have a large monetary reward. The words that I heard from the teachers and the community members back then couldn't have sent me on a more wrong career path. Later, I decided that medicine was not the something that was going to bring passion and fulfillment to my life. It took me until the age of 26 to realize what I wanted to do as a career. I took that opportunity to go back to college and complete a degree as a science educator. I have always had a passion for the sciences and found myself explaining different concepts to my peers often. While attending Chipola College, I had a new passion and happiness consume me when I began learning and practicing my pedagogy. During my tenure at Chipola, I had the opportunity to teach at several different schools and multiple grade levels. I was hit with a realization that I was going to love this job regardless of where I worked or who I worked for. I teach because it makes me feel good to see others learn and grow as individuals. It may sound weird for a young man to think of this, but there was a moment when I thought to myself about my final days on this planet and if I would have made a real difference with the time I had here. A teacher's touch has no ending! My students could go on to develop incredible things or teach and inspire other people who might accomplish great feats. This thought comforts me incredibly. Before anyone can be a professional, someone along the way had to teach that person how to act like a professional. I take pride in the fact that I am that person and have the opportunity to shape and mold a life in a positive direction. Students and faculty often ask me how my day is going and I reply "I'm livin' the dream," because I haven't worked a single day in years. Teaching not only has become my career choice, but my hobby and passion in life.
Congratulations again to Mr. Jeffery! BHS is proud to have you represent us as the Calhoun County Teacher of the Year!