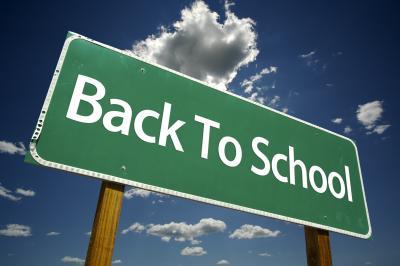 Calhoun County School District Returning to School after Hurricane Michael
Parent/Student Questions and Answers
1. When will school begin again?
Answer: All Calhoun County Schools will begin on Thursday, November 1. Teachers and staff will return to work Monday, October 29, 2018.
2. Will there be any changes to school start and ending times?
Answer: Altha: No Changes Blountstown Elementary: Parent after school pick-up has been modified Blountstown High School: No Changes Blountstown Middle School: No Changes Carr Elementary & Middle School: No Changes
3. Where will Blountstown Elementary School (BES) students attend school?
Answer: The main building at BES received a lot of storm damage. Students are being relocated to other schools. ? PreKindergarten and Kindergarten students will remain on the BES campus in the PreK wing and portables. ? Grades 1 & 2 will be housed at Blountstown High School. ? Grades 3 will be housed at the CARE building. ? Grades 4 & 5 will be housed at Blountstown Middle School. ? CARE students will be bused to and from Carr Elementary and Middle School each day. ? Ms. Reed's class will be housed at Blountstown Middle School. There is a separate Q&A for Blountstown Elementary School parents covering their changes.
4. What about the attendance policy?
Answer: The District understands that many of our students are without homes, power, and/or water. Basic necessities and family needs must come first. Our goal is to take a step toward restoring normalcy for as many students as possible. Once power is restored for 100% of the county, attendance requirements will also resume. Parents and students will be notified.
5. Will bus transportation be available?
Answer: Yes, to the extent possible bus transportation will begin on November 1. Please be aware that there may be some areas that the bus may not be able to travel or turn around. If you have any question about transportation, please call the District Office at 850-674-5724.
6. Will breakfast and lunch be provided?
Answer: Free breakfast and lunch meals will continue to be provided to all students as before the storm.
7. When will report cards be issued for the 1st grading period?
Answer: Internet access at the schools is very limited at this time. Report cards will be issued at a later date. Parents will be notified of the date. Your child's grades for the 1st grading period will be posted on FOCUS as soon as possible.
8. Will high school credits be impacted:
Answer: No, high school credits will not be impacted.
9. Will the dates for graduation be changed?
Answer: No, high school graduation dates will remain as scheduled on the school calendar.
10. What about Dual Enrollment classes?
Answer: Dual Enrollment classes on the Chipola Campus resumed on October 22, 2018. Dual Enrollment classes on the high school campus will resume on November 1, 2018.
11. Will students be required to make up the days that have been missed?
Answer: The District is waiting for some direction from the Florida Department of Education regarding this matter.
12. How will extracurricular activities be handled?
Answer: Individual schools, coaches, and club sponsors will be providing information regarding these activities. However, it may be necessary to cancel some activities.
13. Will counselors be available to talk with my child if needed?
Answer: Yes. Additional counselors will be available on November 1, November 2, and November 5 to support students as needed.
14. What if I have more questions?
Answer: Call the district office at 850-674-5927 ext 20 or your child's school.
Altha Public School: 850-762-3121 ext. 210
Blountstown Elementary School: 850-674-8169
Blountstown Middle School: 850-674-8234
Blountstown High School: 850-674-5724 ext 20
Carr Elementary & Middle School: 850-674-5395
Special Programs Office: 850-674-8734
*Phones at the schools are limited, but are 100% operational at the School Board Office.